Easy Steps for Creating Glamorous Curls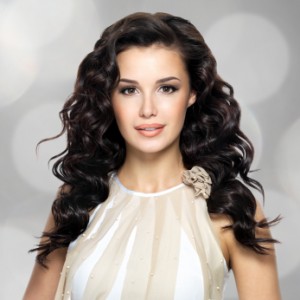 Want to add a bit of glamour to your look?  A good place to start is with your hair.  Adding glamour to your look with curls are not only easy to do but will add a finishing touch to your glamorous look.
With these simple steps you will achieve those glam curls with ease.
Things you will need:
 Large Barrel Curling Iron, preferably a minimum of 1 inch or larger
 Bobby Pins
 Strong Hold Hairspray
 Lightweight shine spray
Starting with the front of your hair, wrap a 2 inch section of hair around the curling iron and hold for approximately 2 to 4 seconds.  Release the curling iron and bobby pin the curl in place to your head.
Continue and repeat this step moving toward the back until all sections are pinned in curls.  Repeat the same process for the sides.
Once all hair is pinned, mist the entire head with a maximum hold hairspray and let hair cool in curls for approximately 20 to 25 minutes.
After curls have set, remove bobby pins and let hair fall naturally.  Spritz with a lightweight shine spray and gently move fingers through the hair to soften and shape.
Once your curls are positioned how you like them, spray again (Lightly) with maximum hold spray.
Now it's time to enjoy those glamour curls.
Thanks for visiting The Urban Teen!