Nail Art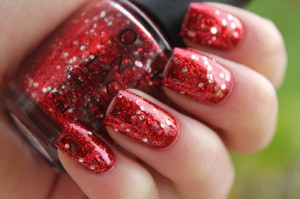 Nail art is the most prominent fashion and beauty phenomenon of 2012. Ladies have always gotten manicures as part of their regular beauty regimens.  Having pretty hands has always been a symbol of high status, and since manicures are so affordable, nearly every person is able to get one.  Over the past year, manicures have gone from being something people did to pamper themselves to being expressions for tiny pieces of art.
Nail art trace its origins to Japan. Japanese street fashion is known for being colorful and cartoonish, in the best possible way. Clothing is not supposed to reflect reality. It's all about having fun and being colorful. It comes as no surprise that women who dress this way would see their nails as potential spaces for even more color.
Nail art became popular in the United States when people started using social networking websites like Pinterest and Tumblr to post pictures of how things they see and do in their normal, daily lives. These websites are unique among social networking sites because they make it easy and fun for users to share photos without much text. Once it became common for people to communicate solely by images, people began to share their ideas for fashion and crafting. Nail art is a natural outgrowth of this process. It is a relatively inexpensive way to express one's creativity, and since nails need to be repainted frequently, people who enjoy nail art have a constant source of new photos.
Nail art received its first official endorsement when Katy Perry arrived at her Part of Me premiere with little three-dimensional charms attached to her nails. Each finger was decorated with a different miniature item that represented movies, such as popcorn and film reels. The Olympics placed nail art on a global stage. The female athletes were unable to wear jewelry when they competed, so they expressed themselves by painting their nails. Many of the women showed their patriotism by putting their nations' flags on their fingertips. Some of them alternated between flags, the Olympic rings and imagery having to do with the sports they played. This trend was reminiscent of the way cheerleaders decorate their faces with temporary tattoos depicting their schools' mascots. It was a cute way of showing team spirit that did not hamper the Olympians' athleticism.
Nail art does not always have to be complex or hard to do. People who paint their own nails start with simple stripes. Anyone who has mastered French manicures can paint checked and crisscrossed patterns after a bit of practice. So for those of you who are unable to paint your own nails, you can still participate in this fun trend. Companies like Sally Hansen and Sephora make nail stickers that cover the whole nail with pre-printed designs. These stickers look like nail polish, and they last just as long. Tiny stickers in shapes like hearts and stars can be placed on nails in unique arrangements as well.
So when it comes to your nails, go for it, have fun and express your style.
Thanks for visiting The Urban Teen!