Spring 2014 Beauty Trends To Try
Now that spring is here, it is time to throw out old shades of makeup and replace with newer, fresher color palettes. it's also that time to think about getting a new hairstyle to fit in with the warmer weather and longer days. There have been some major changes to last year's looks, so you will definitely want to keep reading to make sure that you know what  is new for Spring 2014.
Best Face Forward
To make the most of your beautiful face, you want to start with the basics: Clean skin that has been properly moisturized and hydrated as well as protecting it from the rays with a good sunscreen.  Check out some of the latest organic or natural products with a sunscreen on the market. These products cleanse and moisturize your skin without leaving it feeling stripped and dry. You can find some of these products at your favorite beauty stores, however you will find even more natural and organic products at your local health food store or at online retailers. Tip: After you cleanse your face, follow up with a gentle toner. Witch Hazel is an excellent toner that gently and thoroughly removes any traces of dirt and makeup and it also minimizes pores.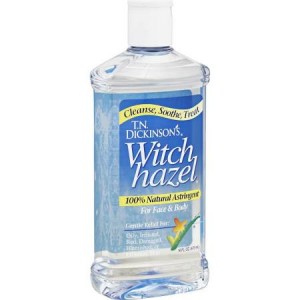 Prime Time
Okay, now that you have taken care of getting your face nice and clean, the first thing you may want to do is to apply a primer. A good primer really give your skin that extra boost that it needs to make the rest of your makeup look flawless. If you are looking to give your look a little something extra, look for primers that give your skin a dewy glow. Elemis makes a pro radiance primer balm that can be worn alone or with foundation.  For a more matte look try Bourjois Happy Light Base Serum Matité.
Tip: Apply only a thin layer of primer. Using too much will make you look "cakey."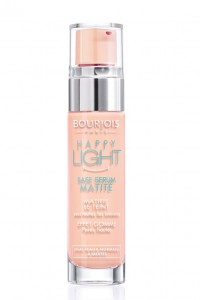 "Eye" See You
Play up your eyes this summer with cobalt blue eye shadow. Look for this blue shade either in a color palette to be work with other colors or purchase it as a standalone to wear by itself. This deep shade of blue will make any eye color pop. As stated, it can be worn along with other complimentary colors from an eye shadow palette, but the perfect way to make your eyes stand out with this is to wear it with a highlighter. Just apply 2 to 3 coats of mascara to lengthen and thicken your eyelashes and your eyes will shine. Cobalt eye shades can be found at Ulta and Sephora.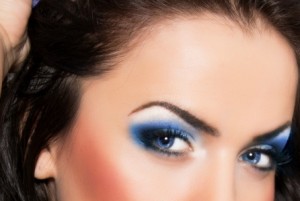 Pucker Up
Lip color is very important this season. This season's hot colors for lips are bright orange and coral. These shades are bold and pretty. Because of the boldness and intensity of these colors, they look best when worn on a face that is not overly made up. If you want your lips to appear fuller and plumper, coral and orange shades are definitely must-haves for you. If you already have full lips, these colors will play up what you already have – in a good way. These colors are complimentary to every skin tone, so brighten up that pucker.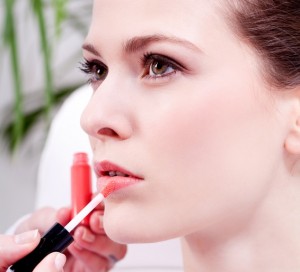 Ombre or Sombre?
Ombre came onto the scene in a big way in 2013 and will continue to trend through 2014. This is definitely the way to go if you want to give your hair a bolder change than highlights. But, if you want to do something that is not as bold but will still give you a different look, you should check out sombre. This is a  more subtle change in color (subtle + ombre = sombre).  Tip: For best results, see your hairstylist to achieve this look.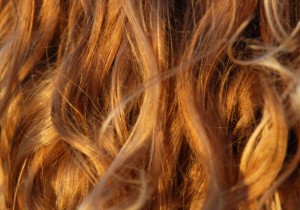 Nailed It!
One major change in nails for 2014 is the shape. Having an oval shaped nail instead of the square or pointy shape is trending everywhere. To make your nails really stand out, go for bold color. Blue, orange, green, and pink are really popular. Nail art is another option and looks really cool with bold color. You have so many choices in what type of artwork to put on your nails, like rhinestones or stars . And don't feel like you have to stick with one color. If you want to alternate colors on your nails, do it! For example, if you paint your thumb green, you can paint your index finger blue, your middle finger, green, ring finger pink, and pinkie yellow. Tip: Whichever length you choose for your nails, just make sure they are neat and the same length so that your nail art and bold colors look groomed.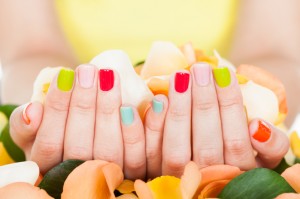 Just by following these few tips and tricks, your fabulous and flawless 2014 look is literally at your fingertips.
Thanks for visiting The Urban Teen!