Summer Hair Care Tips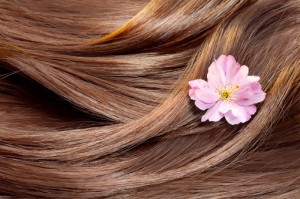 We love the summer, going to the beach, swimming in the pool… but unfortunately our hair doesn't.  No worries, there are some simple steps we can do to protect our hair from the damage that summer activities can produce. 
First of all, all you lovely locks out there already know that shampooing everyday not only is unhealthy for your hair but strips natural oils that are meant to protect our hair.  Stripping these oils can signal our bodies to replace what was lost and this can create extra oil production from the scalp – which then can leave your hair looking well… greasy or dirty.  Everybody is different so gauge this off what works best for your hair/scalp type.  Alternating days for shampooing is ideal for most, while skipping an extra day might be suited for others.
Remember to always follow with the appropriate conditioner – this is a must if you want your tresses to stay healthy looking. Out of the shower and after blot drying your hair, it's a good idea to protect with either a moisture balm/mask or heat protectant if you're going to style with heat, i.e. blow dryer, flatiron, curling wand etc… you can then follow up with a finishing spray that include nourishing botanicals to help protect the hair.
With salt, sun and chlorine being enemies and damaging to our hair, it's important to protect our hair with either a spray suncsreen or hair products that help with keeping the damage from chlorine and salt at bay.  Below are some products along with some tips on how we can avoid summer time damage to our hair.
Aveda Sun Care Protective Hair Veil by Aveda is a great product that not only gives us UV protection but can last up to 16 hours.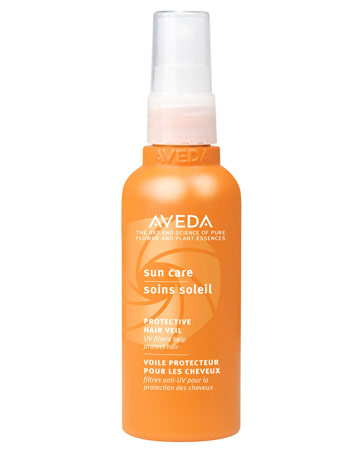 L'Oreal EverPure UV Protect Spray with Rosemary Mint is another great product with UVA/UVB filters and is sulfate free which helps from color fading.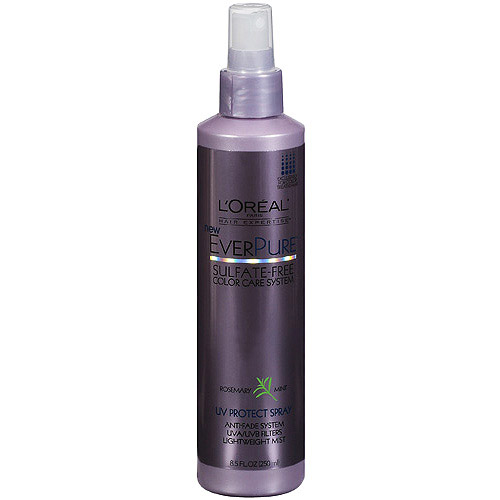 Fortunately there are several products to help with protecting from chlorine damage.  Try a line of shampoos and conditioners that are made to help with protecting your hair from chlorine as well as the sea.
Malibu C has a line designed specifically for swimmers hair, with their Superior Swimmers shampoo, conditioner and miracle repair, you can nourish, strengthen and protect hair from the buildup and discoloration that chlorine and sea water can cause.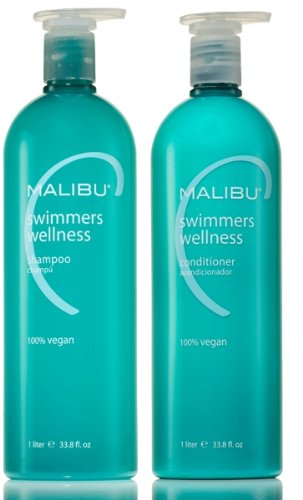 Always rinse hair thoroughly with water after a swim in the pool or sea to remove chlorine and salt residue so that it's not sitting on the hair – this can dry out the hair and make it brittle.
Give hair coloring a break in summer as water activities along with the sun will only fade as well as change the color.
Finally, a hat is the perfect accessory to protect from the suns' rays. Simply altering your hair routine to protect it from the summer elements will let you enjoy your summer activities while keeping your hair healthy.
Thanks for visiting The Urban Teen!